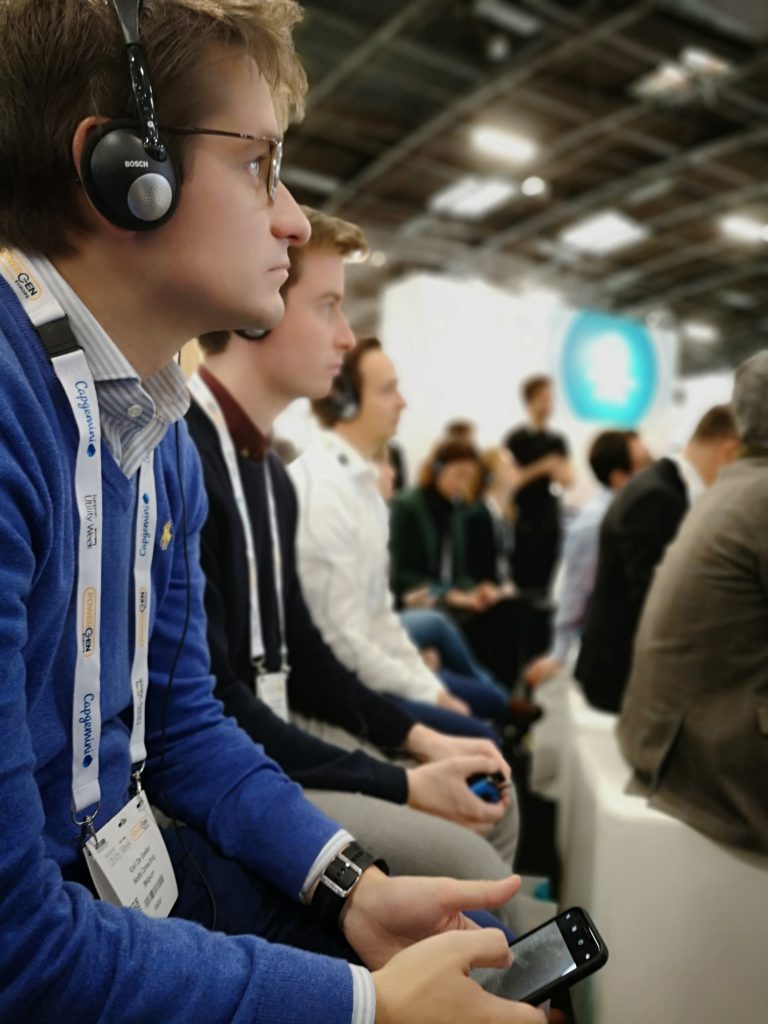 Are you passionate about a sustainable and affordable future, and do you have the ambition to change the energy market for the better?  
Are you fascinated by the energy market and how technology, and IoT can accelerate future evolutions?
Do you want to have impact in your professional life by taking ownership and make a company of people grow?
Do you want to be part of an ambitious and open-minded group of people who care for each other while having a lot of fun?
Are you triggered? Keep on reading! 
What are we looking for?
We are looking for people with a genuine interest in the energy and utility market, the immense potential brought by digitalization in this sector, and with the ambition to have a real impact. Our consultants should be motivated to work for a dynamic consulting company with a no-nonsense and open culture.
We look for consultants who:
Fit within our open-minded and honest culture!
Have affinity with the energy sector and preferable some years of experience in the sector.
Have a passionate interest in innovative digital technologies.
Like new challenges and are analytic, pro-active, and pragmatic problem solvers
Communicate openly and are eager to interconnect with different stakeholders at our customers and partners.
Aim to deliver high quality, both for our customers and for Nodis Consulting.
Can take on challenges independently and in team
Organize his/her workload and set the right priorities in a structured manner.
Aspire to have a significant impact on the success of our customers and to share knowledge and experiences with colleagues.
Has Dutch or French as native language, and is proficient in Dutch, French and English.
Has a master's degree and ideally some experience in utilities and/or information technology
What will you do for us?
Understand and contribute to achieving the strategy and the goals of our customers.
Support or lead business process modelling and requirements gathering workshops.
Contribute to our customer's project success as a business analyst by collecting, analyzing, challenging, and consolidating requirements.
Drive the success of your projects by collaborating with technology partners or technical persons on the project. You will be the bridge between the business and IT.
Help the customer innovate by enabling technologies in new or existing business models.
What is in it for you?
You can be our new long-term investment at Nodis Consulting enabling you to:
Make a real difference in digital transformation projects that contribute to a sustainable future.
Develop a healthy work-life-fun balance.
Build expertise in one of the most challenging and innovative industries
Excel in your professional career, coached and supported by our experienced team following a well-defined career plan.
Take ownership in helping a start-up grow.
Enjoy a market conform salary and benefits, a company car or mobility budget, 10 training days and 32 days off.
All of this and much more, while having fun in a no nonsense, honest and open culture.
Interested?
Check out our LinkedIn job post or send us an email with your CV. We will contact you soon.